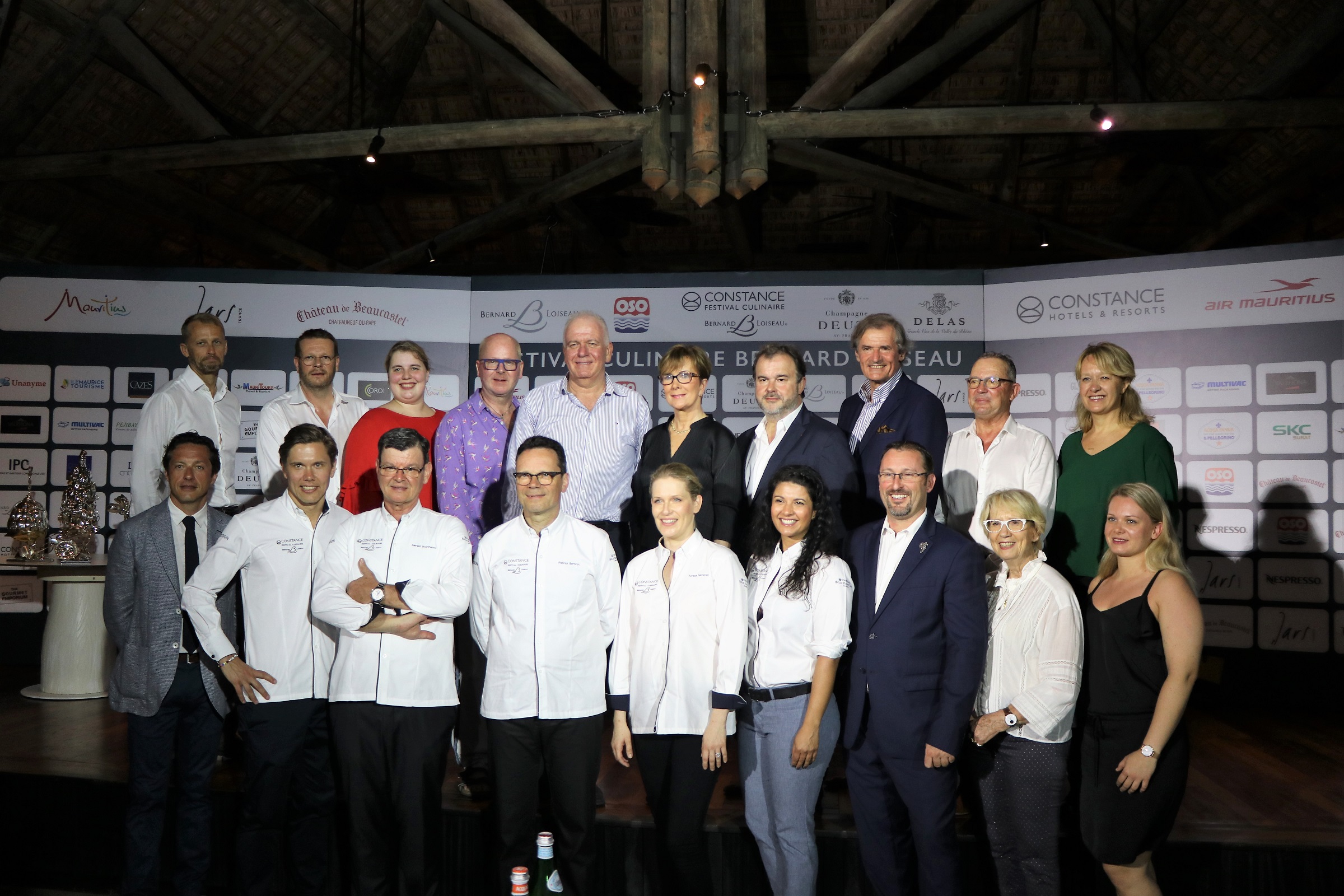 Make way for a culinary competition raised! Constance Belle Mare Plage hosts, since March 18, the 13th edition of the Culinary Festival Bernard Loiseau. After the visit of Flacq market of six international chefs on Sunday, and the sommelier contest, Monday, the time is now in the culinary contest. An opening cocktail was held on Tuesday in the presence of the participants and Jean-Jacques Vallet, CEO of Constance Hotels & Resorts, among other guests, including Mercotte, famous TV host and French gourmet. The latter, a must in the competition, is part of the jury and leads culinary classes during the week.
"The Bernard Loiseau Culinary Festival is an event that is close to our hearts because it is about passion and enjoyment of the table in good company", launches Jean-Jacques Vallet in his speech at the opening cocktail. For the 13th edition of this gastronomic event, Constance Hotels & Resorts welcomes a host of star chefs, prestigious guests, and talented candidates from the hotels of the group."Thanks to this alchemy, the festival has become, and remains, a reference in terms of gastronomic excellence. The week will be rich in emotions, competition, and sharing. I am sure that again this year, our participants will give all their acclaim to the art of gastronomy. "
Since 2006, Constance Hotels & Resorts has been organizing a culinary promotion week with Relais Bernard Loiseau and Chef Patrick Bertron. This festival is composed of several events and its culmination is a contest associating in pairs six starred chefs and six cooks from the Constance hotels. The main objective of this festival is to promote exchange, know-how, experience and knowledge among participating professionals from diverse backgrounds around a common passion: cooking.