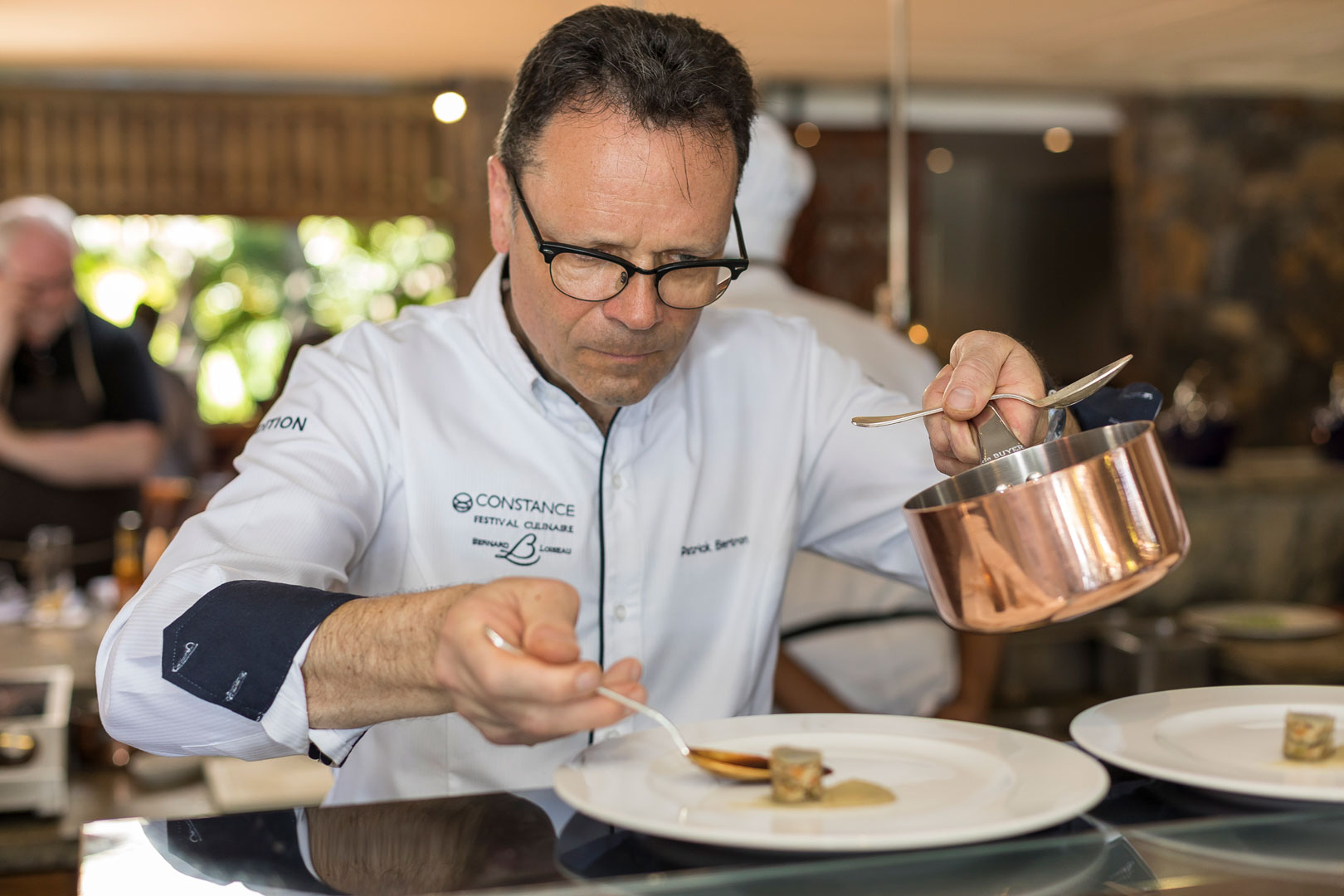 "Remarkable! Patrick Bertron, three-star Michelin chef at Maison Bernard Loiseau and one of the fathers of the eponymous Culinary Festival, is raving about the 2,018 edition that took place last week at Constance Belle Mare Plage.

How did you find this edition 2018. Was the level higher than the other years?
It was a very beautiful edition. The week was remarkable with all the dinners that were of an incredible level. With the satisfaction of being able to discover the passion of each chef through their cuisine Mauritians, customers who have come this week in hotels Constance, all lovers of gourmet cuisine in this part of the world. And also to all who followed the FCBL on the networks. The level of all competitions was also remarkable thanks to the investment of those who participated. For the cooking contest, we had a great meal thanks to the superb OSO shrimps from Madagascar and the Iberian pork. Congratulations to all the pairs who have been of a remarkable level.

What were the highlights for you?

The highlights have already been the communion between the pairs of the cooking contest, but also the dinners orchestrated by the chefs throughout the week. The discovery of Mauritian products at the market in Flacq, and lunch at "Chassé" around the traditional Mauritian cuisine made by figures of the island.



What do you think of the winning pair?
The winning pair has really done a great job and also as very often to understand the contest and exchanging exceptionally on their knowledge. When you come to such harmony, victory is never far away. The proof.




What pleasure do you get from the culinary classes?
My culinary class allows me every year to share, with all the cooking enthusiasts of Mauritius and also clients of Constance hotels, my passion for gourmet food and culinary expertise. The meeting with the passionate is always enriching and gives me a lot of pleasure


You think to give which orientation to the 14th edition?

We will now take stock of this 13th edition and start preparing the next. We have some ideas to bring more to the different contests and we will see what will change for next year.